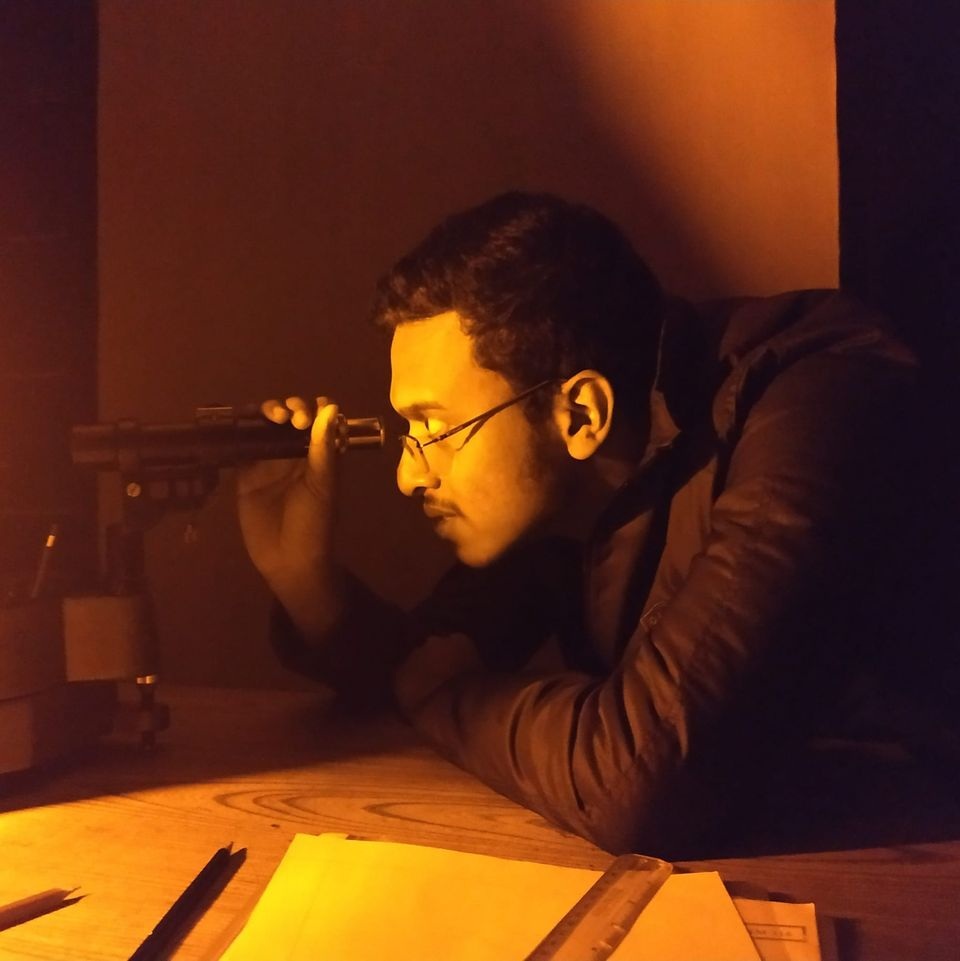 Abrar Fahad was born on 12 February 1998 in Kushtia, Bangladesh. His village home is in Kumarkhali, Kushtia. He finished his early schooling from Kushtia Mission Primary School and later studied in Kushtia Zilla School. He was also a student of Notre Dame College, Dhaka. Being an over-achiever at Notre Dame College, Fahad was one of the top 20 students from Dhaka Board in Higher-Secondary School Certificate Examination (HSC). He also got the opportunity to study at the University of Dhaka (DU) and Kushtia Medical College (KuMC), after successfully acing the admission tests of the educational institutions respectively. In the University of Dhaka, he occupied the 13th position, securing Genetic Engineering. He had great ambition for Nuclear Engineering & wanted to study this subject at the University of Dhaka. But his mother wanted him to be a Doctor. Finally, both of them decided that Abrar would study at Bangladesh University of Engineering and Technology for his bachelor's degree.
After coming to BUET, he got admitted into the Department of Electrical & Electronic Engineering (EEE) & became a resident at Sher-E-Bangla Hall. During his one & a half years of study at BUET, he was constantly a part of different departmental & club activities. He was an executive member of Buet Energy Club. He possessed enormous knowledge on the ongoing events around the world.
Besides being active in co-curriculars, he was a religious person too and used to say his prayers five times a day. He was also quite vocal in social media about ongoing political and social issues and used to uphold the interest of his own country. Both his religious activities and political consciousness made him an eyesore to the ruling political party Awami League's student wing: Bangladesh Chattra League(BCL).
As a result, on the Sunday night of October 6, 2019, around 8 p.m., some of the BCL cadres went to Fahad's room and summoned him to room 2011 of Sher-e-Bangla Hall. The BCL cadres falsely tagged him as a "Shibir activist" and started brutal torture by beating him with stamps, skipping rope, rods etc.Several BCL activists of BUET Chattra League were involved with the persecution, including Mehedi Hasan Rasel (Sadharon Sompadok), Muhtasim Fuad (Soho Sovapoti), Mehedi Hasan Robin (Sangothonik Sompadok), Anik Sarkar (Tottho Gobeshona Sompadok), Meftahul Islam Zeeon (Sports), Moniruzzaman Monir (Literature), Ifti Mosharaf Sokal (Upo-Somaj Sheba Sompadok), Muztaba Rafid (Upo-Doftor Sompadok), Muntasir Al Zemy (Member), Ehtesamul Rabbi Tanim (Member) and Muzahidul Islam (Member).
Throughout the six hour-long inhumane torture by these people, Abrar's physical condition got worse and worse. Unfortunately, he breathed his last at around 2:30 a.m., 7 october, 2019.
Abrar was tortured and killed because of a very specific political narrative pushed by the then ruling regime and its supporters. That narrative, that certain political belief, made people lose their claim to civil liberties, and is still widespread and regularly used to justify different cases of oppression/intimidation/harassment etc. To think that the murder of Abrar is a singular & independent event is a way to bury all contexts and paves the way for similar devastating events to recur. The killers executed the whole activity not in a "heat of the moment" way. It was all calculated, well-thought out and guided by the sick political ideology they had.
We should never forget Abrar's Tragic Death. It was and is a political matter through and through. Similar incidents have occurred in BUET and other places in the past. Many people have been abused mercilessly because of this identical political belief. Without questioning the legitimacy of this belief and standing up against it, we will not be able to prevent comparable incidents.
Protection of civil liberties has to be absolute, which is sadly still unrealized. We are still led to believe by the ruling regime that civil liberties are conditional. An appropropriate tribute to Abrar is to throw out all those arguments which involve making civil liberties conditional, be it based on political, religious or any other beliefs.