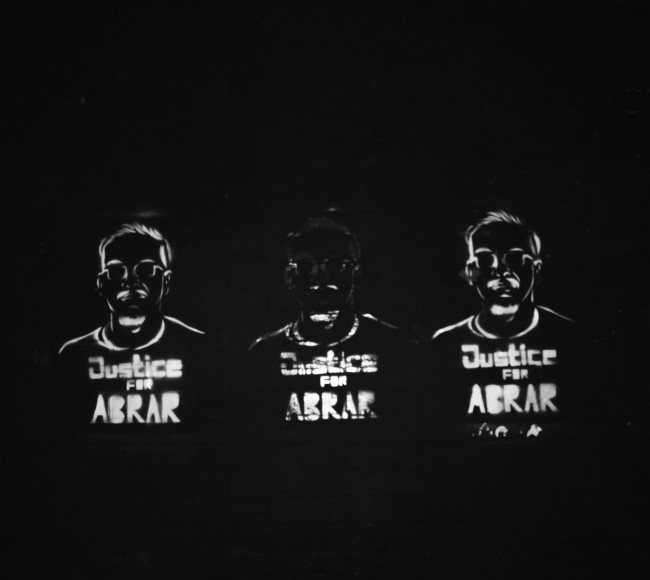 An ode to my friend, Abrar Fahad
Hey, like this? Why not share it with a buddy?
Last 12 months have been, at times, traumatizing as hell. To this moment, I haven't been able to imagine how it feels to be beaten for long six hours and then die, die alone, wrapped in a bedsheet, refused water, deprived of seeing my mother, deprived of everything I would seek while breathing my last.
I wasn't surprised a bit when I came to know Fahad has been killed by some BCL thugs. For them, It had been made normalized in Buet campus to beat anyone they didn't like and then justify those tortures by tagging him of some kind of affiliation to the opposition. Multiple incidents of political tortures took place in Buet in the last few years that went unquestioned by all of us. Even after knowing every bits of it, even after seeing every bytes of it, we acted like deaf and dumb. And you know what? It's understandable.
Most of the Buetians, "I have come across", consider this university as a transit to their ultimate destination: a job and citizenship in the west. When you think all these tortures and travails will end in a matter of a few years, you don't mind enduring it as long as it doesn't cause any grievous injury to yourself. When you know in a few years, all you will be deciding is whether you are a Republican or Democrat or broadly speaking, a Conservative or a Liberal, you hardly care about what's happening in this university. Yes, there were exceptions, but most, if not all, of the Buetians considered their duty done by sharing a politically correct facebook post when time and context suited them.
This had been the culture of Buet for the last couple of years.
My friend had to die, for all of us, to bring some changes where we can second our thoughts without any fear of being beaten by cricket stamps. But the fear hasn't vanished completely.
Not all of the murderers will be hanged. Or maybe none of them, who knows! One day, some of them will come out of the jail and start living a pretty normal life. Some of the thugs, who were luckily not present on that night, have already started asking for justice. Poor irony! These people will have jobs, kids, responsibilities one day. They will post photos, their random check-ins to Chillox. Maybe some of them will give likes to a random post you or I share. There will be no trace of that cricket stamp that got broken due to the excessive force they used to kill my friend who dared to practice his rights to freedom of speech.
The disease is not new. Power with impunity is bound to work this way.
In the face of overwhelming power, the only weapon for the marginalized is the power of memory.
Often the only thing we can do is to resist forgetting. Resist the temptation to rehabilitate this evils, refuse to talk to them, refuse to sit with them, refuse to congratulate their kids when they win an art competition. If you remember things correctly, it's not a difficult task to do. But the thing is it's difficult to remember. It's easy to forget.
People fight on their own. But fights have to be political if you wish for lasting change. It's important to raise uncomfortable questions. It's important, at times, to be politically incorrect. Otherwise you will be asked to choose sides every time. Suddenly you will find yourself among the Abrars.
Afnan, CSE'17
BUET